Your villa experience is of course made particularly special by our wonderful staff. Careful to ensure you have all you need, while respecting that you may prefer privacy, they will do their best to make your stay with us memorable.
None of our staff live onsite, because nearly all are employed from the local village which we have supported for many years, however, there are always staff members onsite to assist our guests, should they need them.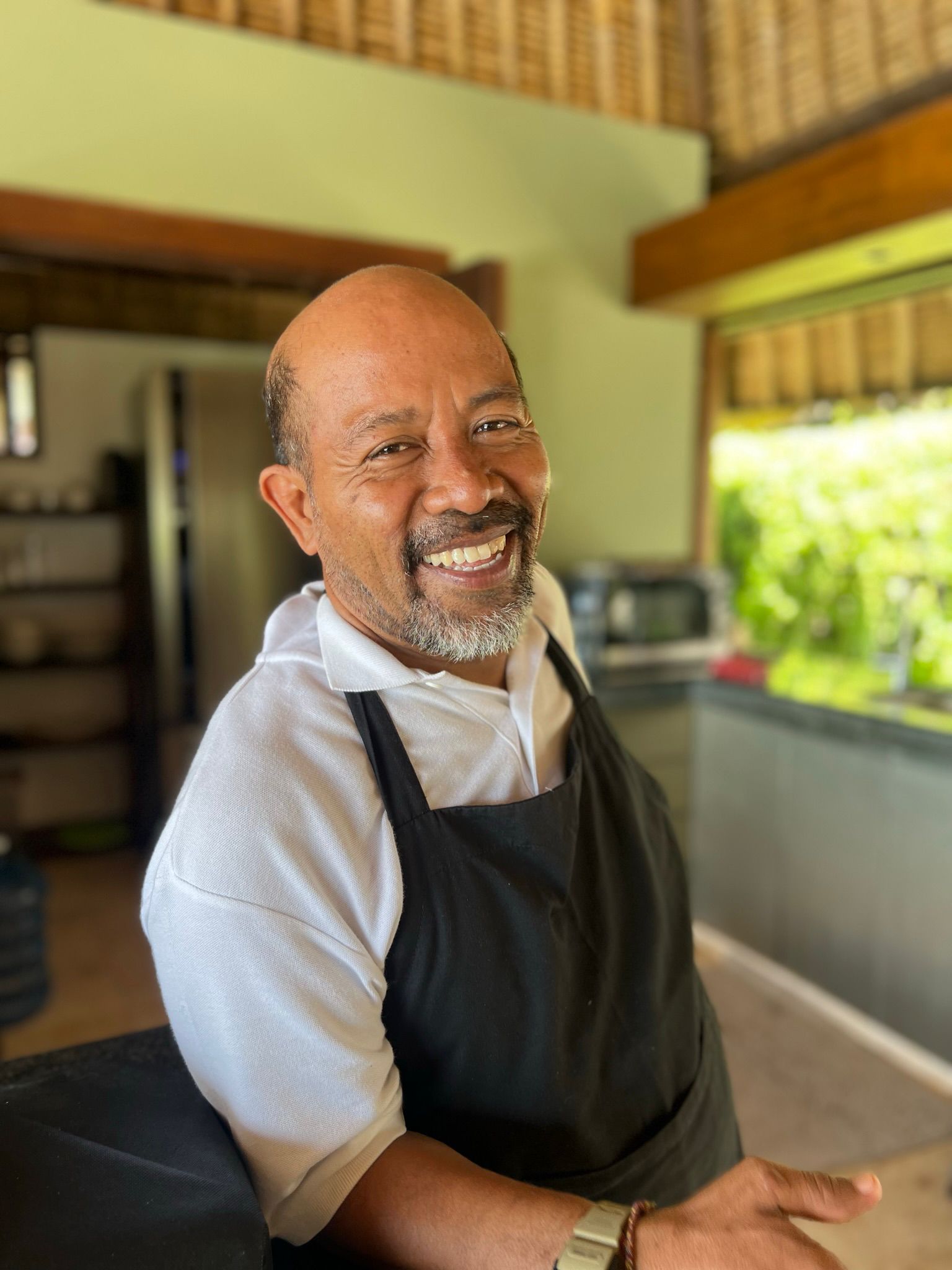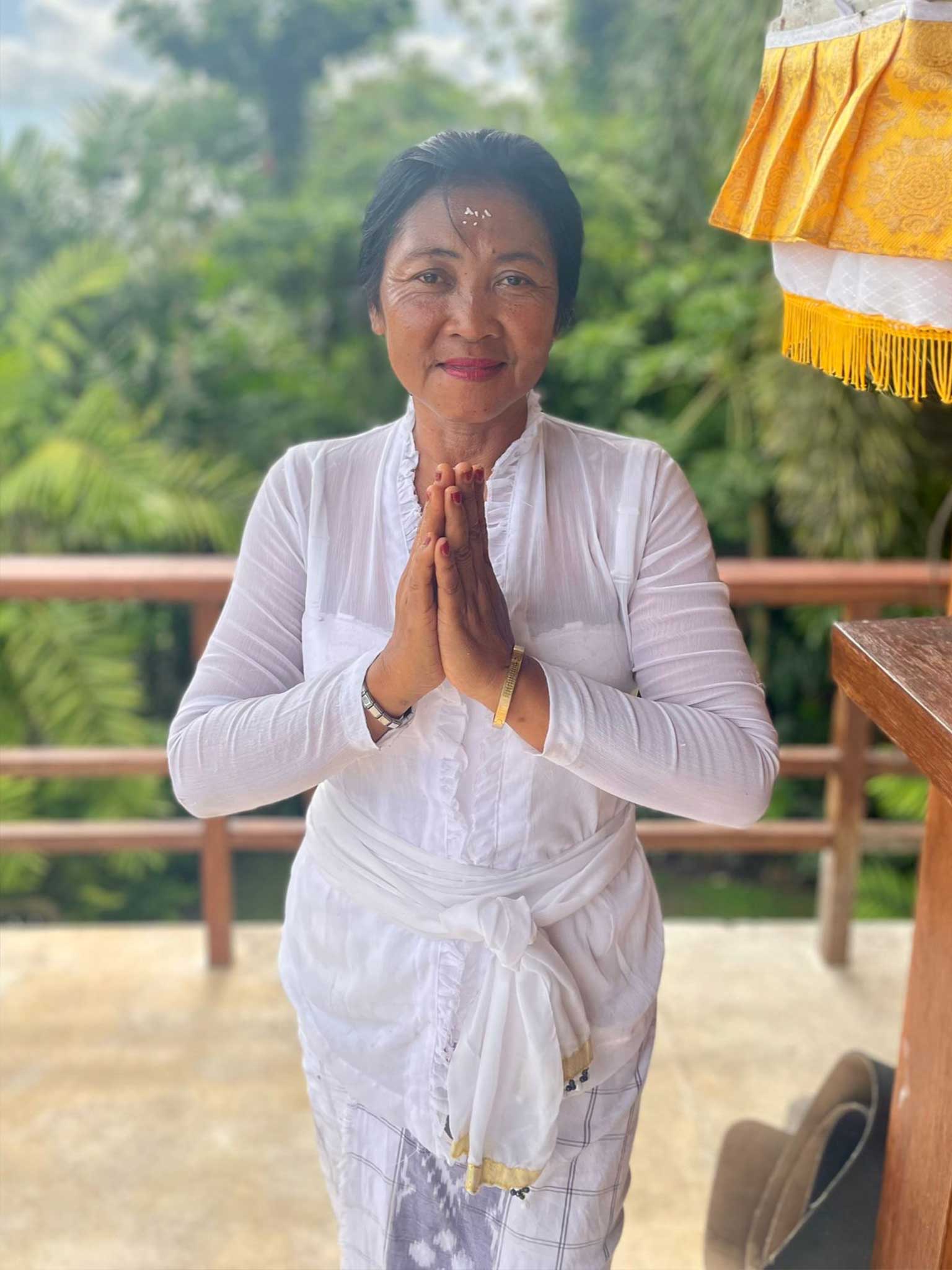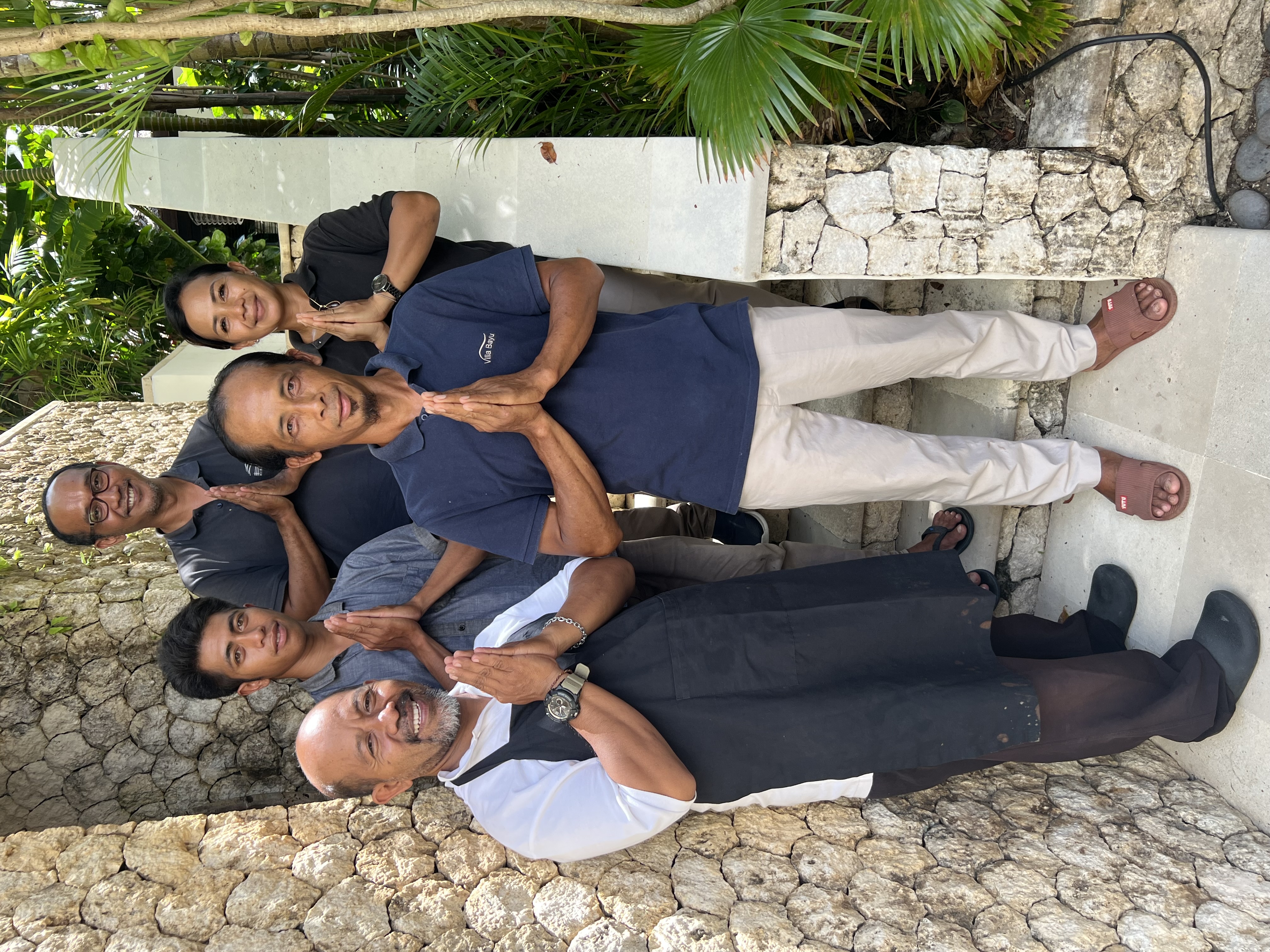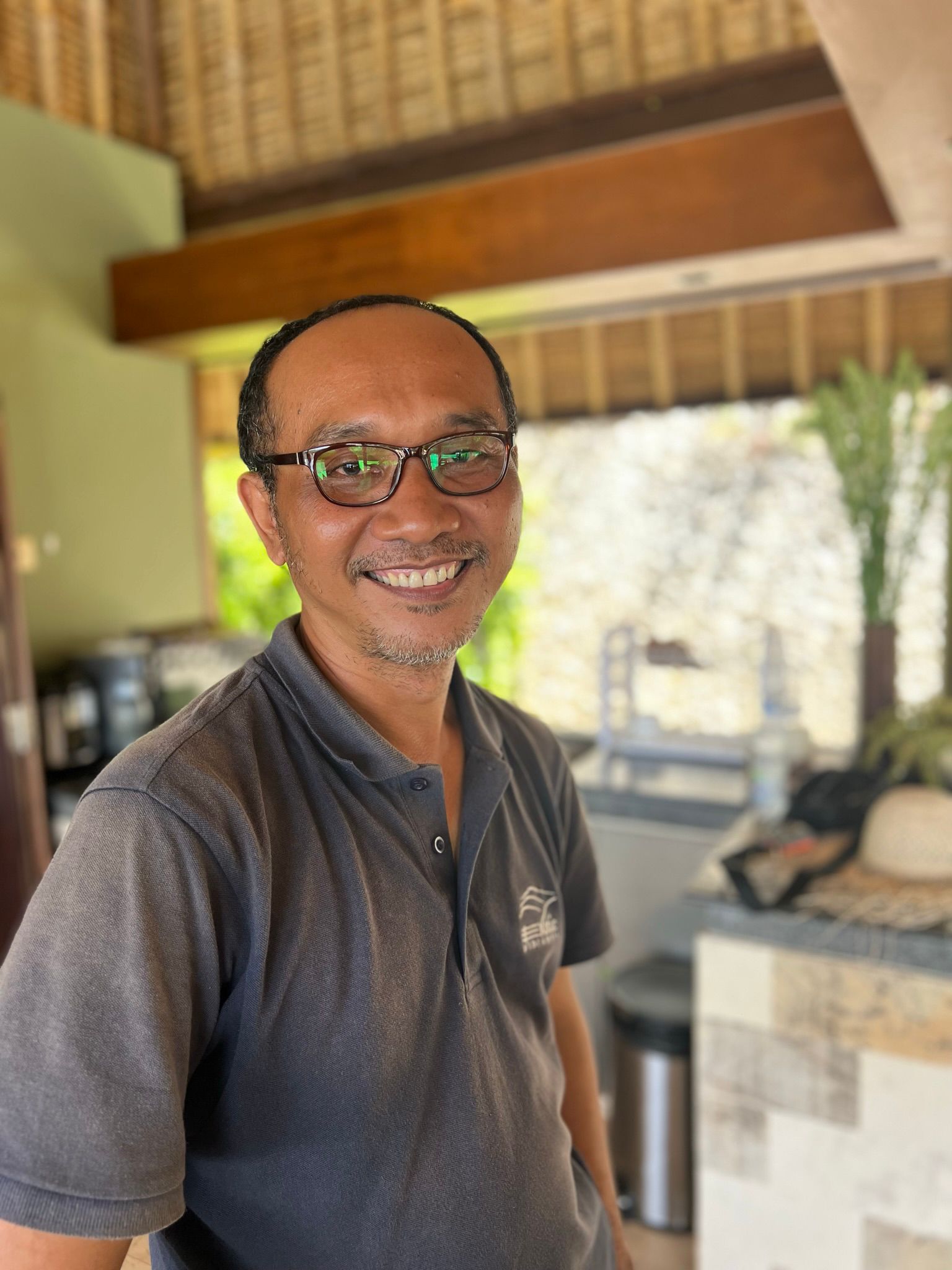 VILLA MANAGER
Our manager, Made, coordinates the running of the villa and is the main point of contact for our guests. His English is excellent and he comes to the villa every morning to help to plan menus, make bookings for trips, for spa treatments, yoga lessons, or restaurant reservations. If guests need his help while you they are out of the villa they can call, text or WhatsApp him on +62 812 38901345.
CHEF
Wayan has been at Villa Bayu for many years and is always ready with a beaming smile. A complimentary continental breakfast is served from 8am and lunch and dinner can be chosen from our villa menu, for which Wayan will ask for money for groceries. Guests are welcome to ask him to purchase groceries if they prefer to cook themselves.
HOUSEKEEPERS
Our housekeeping staff will discreetly keep all living and private areas clean and tidy. They will attend to any laundry requests, provide a turn down service in the evening and they also help Wayan with breakfast, lunch and dinner service.
GARDENER
Our gardener works to maintain our large gardens without disturbing our guests. He is often found helping the rest of the staff with their duties too, as they are a team who like to support each other.
 SECURITY
We have three security guards, two of whom have been employed by us for fourteen years.   Their shift is from 6pm to 6am and they are ready to help with any questions guests might have once the day time staff have left.
OFFERINGS
Every day one of the ladies from the local village comes to the villa to make offerings in the villa temples.  Incense wafts through the villa while a quiet moment is taken in respect for the beliefs of the Balinese people.