VILLA BAYU – WEDDINGS & EVENTS
Villa Bayu has the perfect set up for weddings – with extensive lawns for long tables and stunning views as a backdrop to your photos, as well as a magical water wall of river stones that is lit up at night.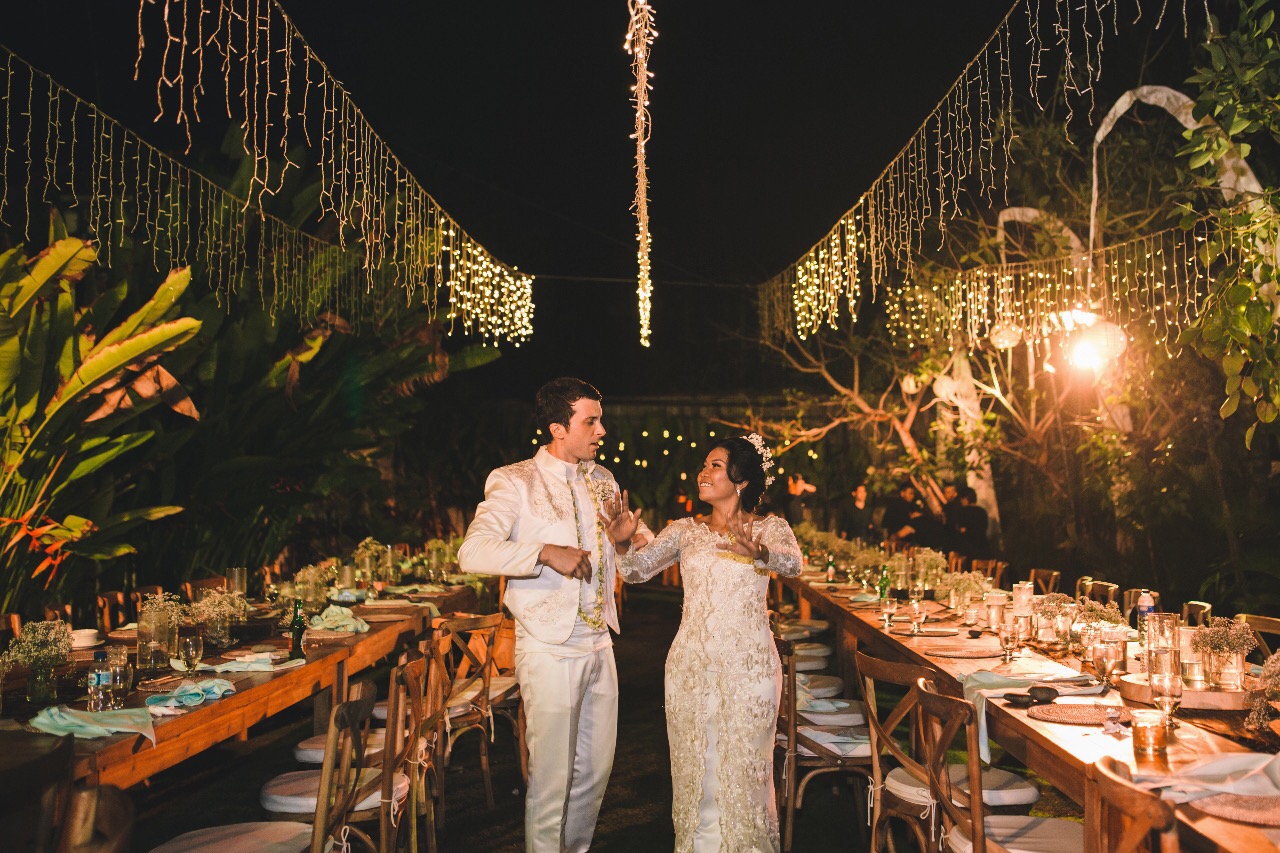 Events at the villa are charged a function fee equivalent to one night's stay (plus 15.5% tax and service charge).  This is charged on top of your stay at the villa and we normally have a 3 night minimum stay. A refundable security deposit of US$500 is taken, as well as a Banjar fee of US$225.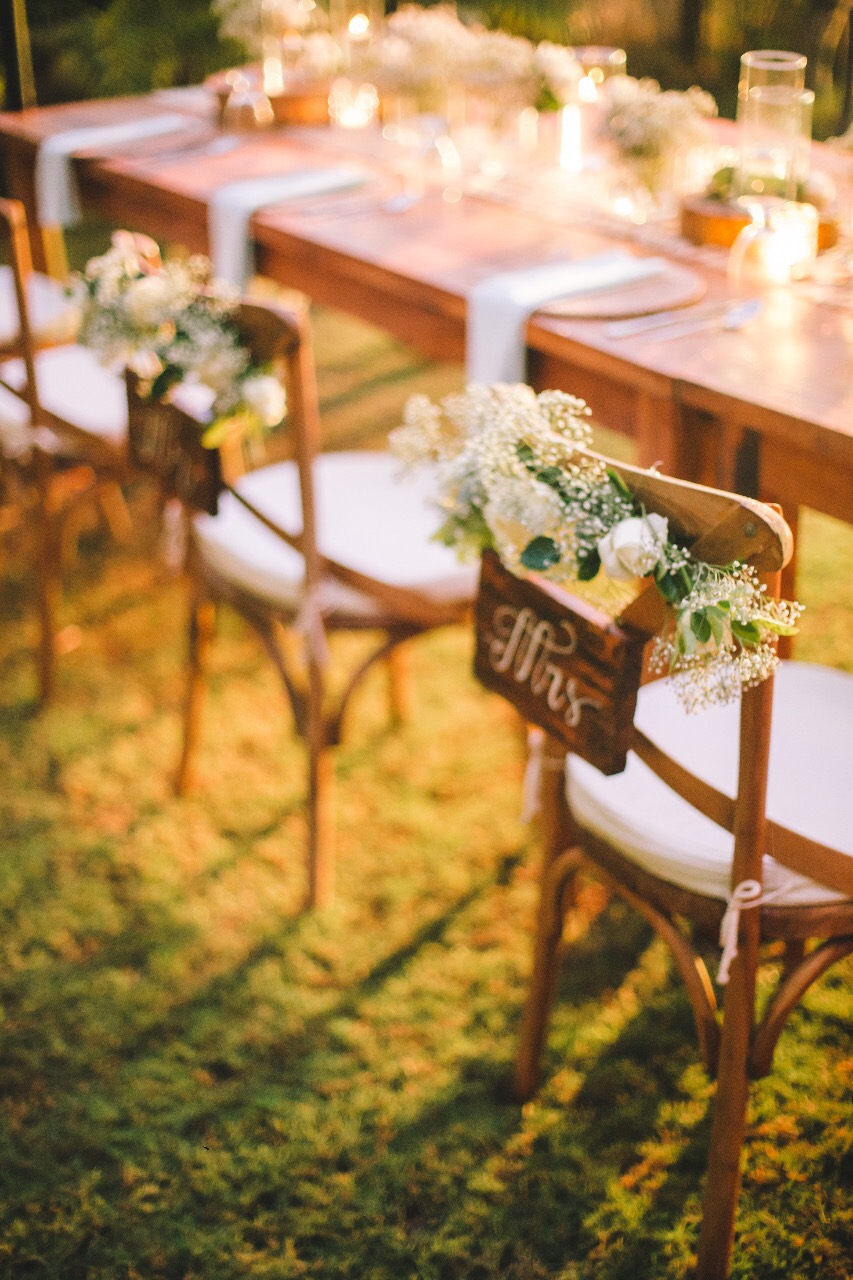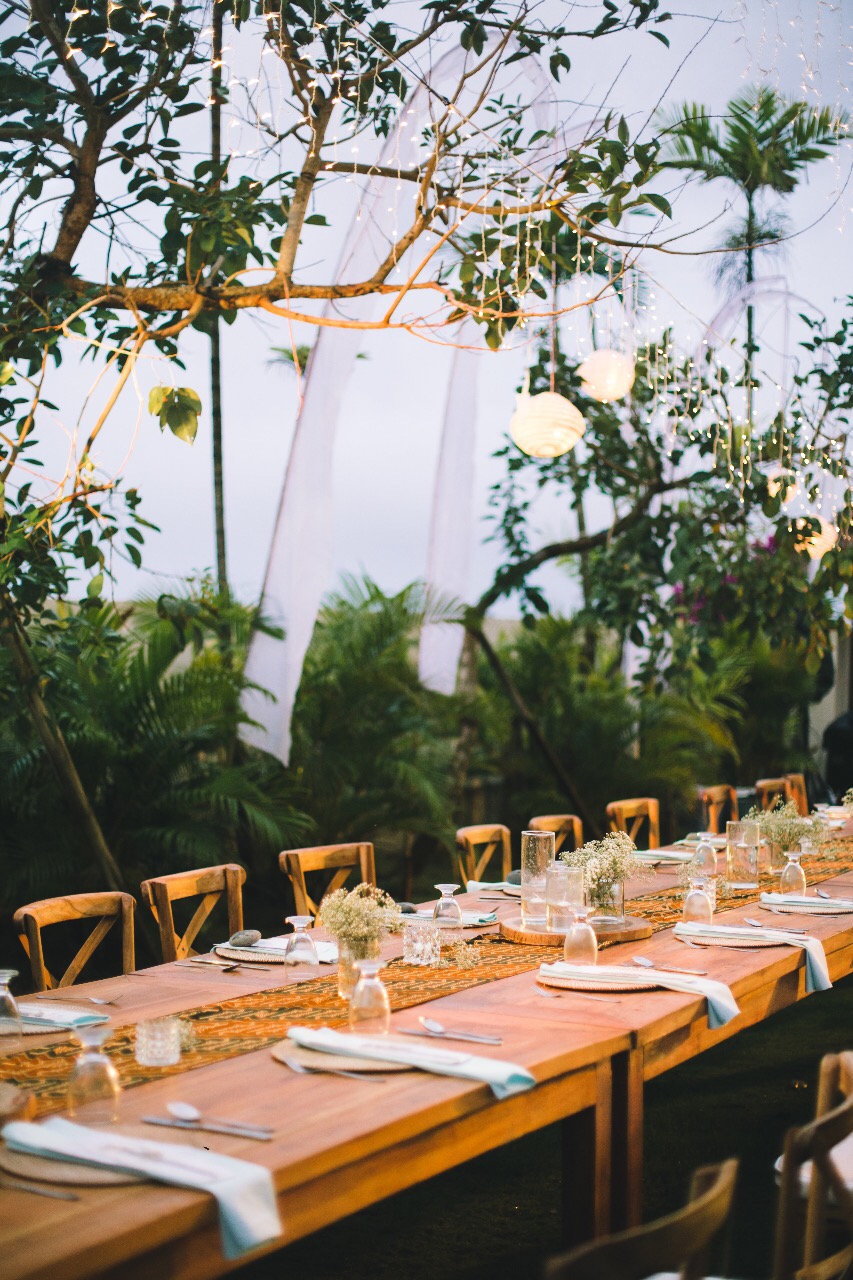 Events at the villa need to be arranged by an event organiser, who would be responsible for all food and drinks, decorations, chairs and tables and the sound system (music needs to be off by midnight).  They would also need to provide a back up generator.
Please note that fireworks are not permitted at the villa.